SHALLOW SOUTH
LOUISIANA FLY FISHING & LIGHT TACKLE CHARTERS
Shallow South is a fly fishing and light tackle charter company operating in the marshes of Southeastern Louisiana in and around the New Orleans area. Louisiana, also known as Sportsman's Paradise, is a year-round fishery with a wide variety of species to target, although we focus primarily on sight-fishing for redfish. Below are links to descriptions of flats fishing opportunities in each season.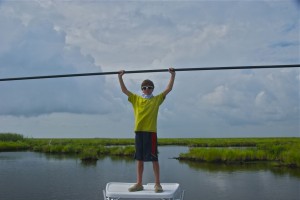 Had a good day today with Jim Wagner and his son Henry.  We found a good school of fish early and they were actually eating!  After busting a school of fish Henry made quick work of getting on the board. Jim had to step it up with…
http://shallowsouth.com/wp-content/uploads/2011/07/DSC_02312.jpg
857
1280
Captain Miles LaRose
http://shallowsouth.com/wp-content/uploads/2012/01/aass2.png
Captain Miles LaRose
2011-07-17 20:37:25
2014-10-07 14:18:58
7-16 Butterball Redfish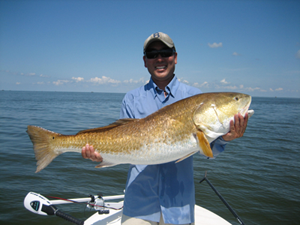 This time of year is hot! Not just temperature hot but fishing hot. The interior marsh redfish settle into their summer patterns and you can find them tailing, backing and pushing almost everywhere.
http://shallowsouth.com/wp-content/uploads/2012/01/Big-redfish-2.png
225
300
Michael L
http://shallowsouth.com/wp-content/uploads/2012/01/aass2.png
Michael L
2011-07-15 05:59:45
2014-10-07 14:18:59
July through August Gallery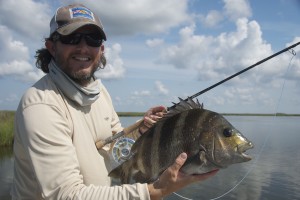 Fishing has been real consistant with mornings being full of action and as the day goes on the fishing slowing down.  Yesterday Moon and I had a great day with little wind, plenty of fish and Moon's incredible shrimp pattern fly.  We had no…
http://shallowsouth.com/wp-content/uploads/2011/07/11111aaaaaaa.jpg
2592
3872
Captain Miles LaRose
http://shallowsouth.com/wp-content/uploads/2012/01/aass2.png
Captain Miles LaRose
2011-07-10 20:31:10
2014-10-07 14:18:59
Summer Slam